The 2022 Walk, Run or Wheel at beautiful
Washington Lake Park on September 18, 2022 was a Success!
Here at HollyDELL School, our expert staff blends warm, nurturing care with state-of-the-art technology for the benefit of special needs students. The Rifton TRAM is one exciting example of adaptive equipment and technology used daily here by our physical therapists.
read more
The Mission of HollyDELL is to provide exceptional educational, social, emotional, therapuetic and technological programs for individuals with physical and medical challenges from age of 3 through adulthood.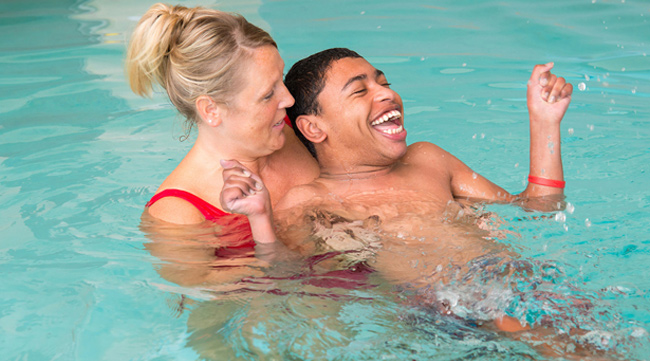 One of the favorite activities enjoyed by many of the students and therapists at HollyDELL is our Aquatic Therapy Program. Each week on a rotating basis, we take a group of students for one-to-one therapy to the therapeutic pool at Virtua Health and Wellness Center at Washington Township.
read more
Students in Elementary II "Travel around the World" to Japan to work on their letters and fine motor skills using chop sticks.
read more